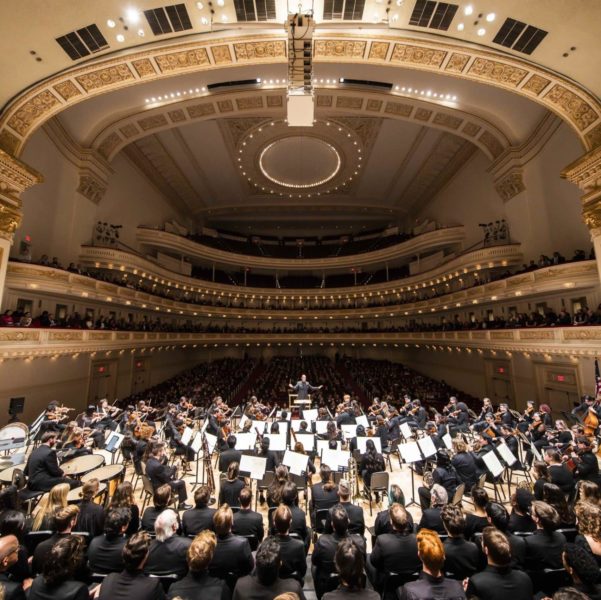 GFPA & UNITAR celebrate the 77th UN General Assembly
The Global Foundation for the Performing Arts is proud to partner with UNITAR and the United Nations General Assembly to highlight the importance of culture and arts education in building healthy societies as part of the complete human experience. Music, dance and dramatic theatre bring artists and audiences together to raise questions, express our collective humanity and to learn about the wider world.

The United Nations brings peoples together for greater understanding and GFPA, UNITAR and Oberlin College & Conservatory brought policy-makers, diplomats and leaders together to recognize the work of the 77th General Assembly and its President, H.E. Mr. Csaba Kőrösi, through music on 2 December 2022 at Carnegie Hall.

The theme of the concert stemmed from the recognition that the world is at a critical moment in the history of the United Nations due to complex and interconnected crises, including the COVID-19 pandemic, the war in Ukraine, humanitarian challenges of unprecedented nature, a tipping point in climate change as well as growing concerns about threats to the global economy. More than 200 musicians took to the stage to emphasize the importance of collaboration and performance.

Our sincere thanks to the soloists, students and alumni musicians from Oberlin College & Conservatory through the Oberlin Orchestra and Conservatory Choral Ensembles as well our sponsor member states:
 
Permanent Mission of Costa Rica
Permanent Mission of Ecuador
Permanent Mission of Hungary
Permanent Mission of the Principality of Monaco
Permanent Mission of the Sultanate of Oman
Permanent Mission of the Republic of Rwanda
Permanent Mission of the Republic of Singapore
Oberlin Orchestra and Conservatory Choral Ensembles
Raphael Jiménez, conductor

with

Byron Wei-Xin Zhou, piano
Sarah Tisba, soprano
Kathryn Leemhuis, mezzo-soprano
Joshua Blue, tenor
Marco Chingari, baritone