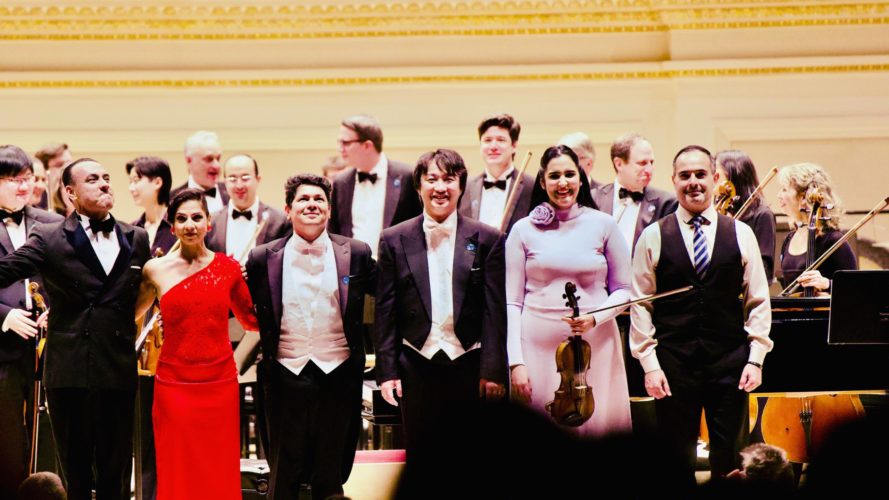 GFPA celebrates UNITAR's 60th Anniversary at Carnegie Hall
The United Nations Institute for Training and Research – New York Office (UNITAR – NYO), the Global Foundation for the Performing Arts (GFPA), and Carnegie Hall hosted the monumental "All-Star Festival, Symphony of Solidarity: The Same Language" concert on July 11, celebrating the 60th anniversary of UNITAR.
Sponsored by the member states Costa Rica, Ecuador, Singapore, Monaco, and Oman as well as the United Nations High Commissioner for Human Rights and Gramophone Magazine, this memorable event was a harmonious collaboration of UNITAR's New York Office, Carnegie Hall, and GFPA, demonstrating a shared commitment to overcoming global challenges through unity, knowledge, and the power of music.
The concert was performed by the United Nations Orchestra for Hope, under the baton of Maestro Jorge Soto and concertmaster Runyin Zhang, featured two soloists, pianist Byron Wei-Xin Zhou and violinist Aisha Syed Castro.
Our sincere thanks to the soloists, dancers and orchestral musicians for a superb concert.
Jorge Soto, Conductor
Byron Wei-Xin Zhou, Piano
Aisha Syed Castro, Violin
Rodolfo Marcelo Zanetti, Bandonéon
Carolina Juanena & Andrés Bravo, Dancers