The Sustainable Development of Classical Music 2020
November 16, 2020 @ 9:15 am

-

November 17, 2020 @ 11:30 am

EST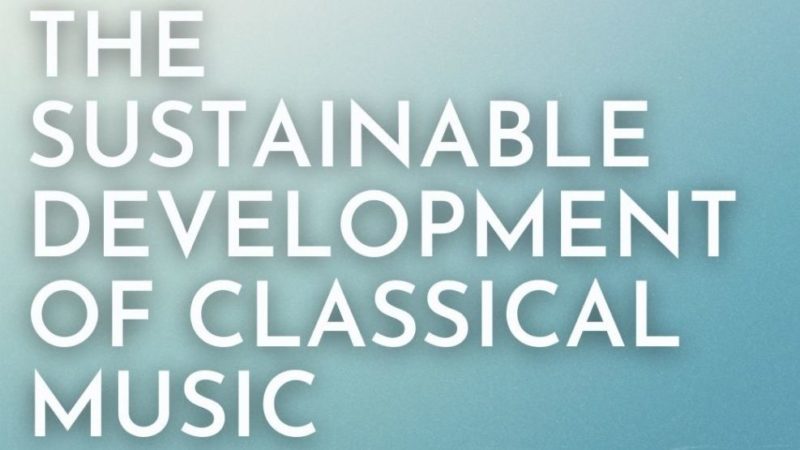 A vibrant and relevant classical music sector requires early preparation and education.  Performing musicians need holistic training to focus their artistic vision and to build professional development capacities vital for their careers.
This online conference will bring together the global directors of music conservatories, competitions and experts in the classical music sector committed to providing essential mentorship to secure and rethink the future of performance.
COVID-19 has greatly impacted the performing arts.  Artists, conservatoires, concert venues and competitions have altered their operations and schedules significantly.  However, this time of re-assessment has inspired new ways of sustaining the music of its performers particularly through the adoption of new technologies. Opportunities for greater international connection are expanding and this conference seeks to find global solutions.
Presented by the Global Foundation for the Performing Arts in partnership with the United Nations Institute for Training & Research, this conference will welcome the Global Music Education League and its more than 70 Member Institutions for its Annual Meeting.
Event Time & Date
16 & 17 November 2020
09:15 – 11:30 EST (New York)
14:15 – 16:30 GMT (London)
15:15 – 17:30 CET (Paris)
Session Titles
DAY 1
Professional Development & Artist Mentorship – Building a Future of Performance
Global Music Education League Opening of Annual Meeting & Keynote Speeches
Experience sharing of the Global Music Education League joint training practice
DAY 2
International Music Competitions – Artist Discovery & Growth
Development and innovation of the global collaboration between higher music education institutions in the context of the COVID-19 pandemic
Higher music education aimed at training advanced talents to promote the globalisation of quality music education