Lyon International Chamber Music Competition 2023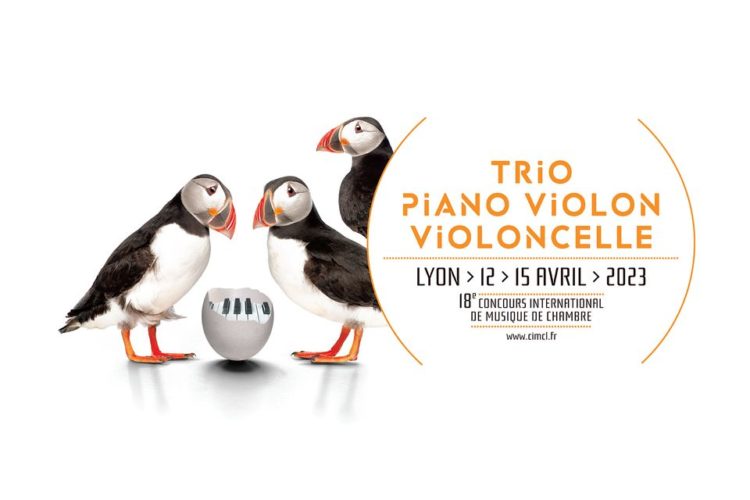 Lyon International Chamber Music Competition 2023 from 12th to 15th April 2023.
Take the opportunity to meet the artists of your generation, increase your network, gain experience, live intensely your emotions, boost your career! 
Registration deadline : January, 8th 2023 at 23:59
Conditions: Registration open to all artists, from all nationalities under 32 years old
Music competitions have managed to prevail to this day by adapting to artists' expectations and various professional challenges. This includes questioning what seems unchangeable, making alterations without distorting, and embracing innovation.
For musicians, this does not mean being the fastest, loudest or softest performer possible. The feat itself does not lie in metronomic measure, but rather in the power artists have to dive into pieces, bring their interpretations to life, delve into repertoires, seize differing styles, and ultimately find the balancing point of a group.
In Lyon, we regularly propose new ways of revealing musicians' personalities by way of free programmes, additional instrumentalists and the like. We truly believe that chamber music creates a space of freedom and experimentation for artists, with a field of possibilities for them to weave their way and envisage their own collaborations. This is why we strive to seek out competition structures that value such initiatives.
Having brought in the Lyon Opera Orchestra to play Beethoven's Triple Concerto at the 2018 competition final, and commissioned an orchestration of Berlioz's Summer Nights for Quartet, Voice and Piano the following year, we asked the Zaïde Quartet to play with the 2020 violin/piano finalists in Chausson's Grand Concert. The pandemic came and went, and we've had to wait for the 2021/22 Belle Saison concert tour for Manon Galy and Jorge Gonzalez to come together for this fantastic collaboration.
The Lyon International Chamber Music Competition 2023 structure is set to be revamped. A tighter preselection process will result in 10-15 trios coming to perform over four days of concerts. They will be invited to play three almost entirely unrestricted recitals with a few minor detours, notably a composition and a deviation with a viola.
This structure will allow the trios' work to be better appreciated and heard in a variety of styles and repertoires. This will ensure that candidates who regularly attend the competition will not have to return home after only one short appearance before the jury, which can be frustrating and costly.
The new structure – a competition in the style of a grand final – shall be full of surprises.