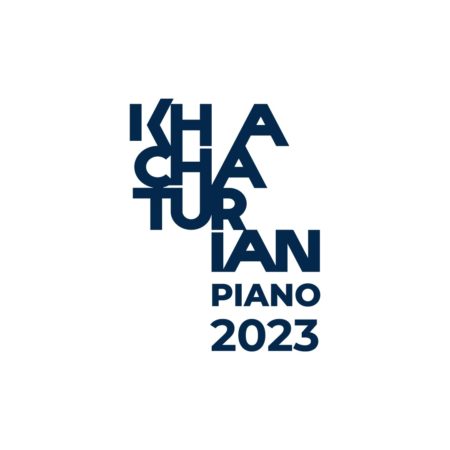 The 19th Khachaturian International Competition will be held in the category of Piano on June 6 to 13, 2023 and will host young pianists from around the world in Yerevan, Armenia.
The Khachaturian International Competition is an awaited and celebrated classical music event both locally and internationally. The competition was established on June 6, 2003, in commemoration of the 100th anniversary of the Armenian composer Aram Khachaturian, a giant pillar of the 20th century classical music for Armenia and the world. Launching every year on his birth date of June 6, the competition is designed to reveal young musical talents in five disciplines: piano, violin, cello (formerly including composition and vocal categories as well).
The annual international competition is implemented owing to the joint efforts by the Ministry of Culture of Armenia, Yerevan Komitas State Conservatory and "Aram Khachaturian-competition" Cultural Foundation. Headed since 2008 by the composer, Honored Artist and then Ambassador extraordinary and plenipotentiary of Armenia to Russia Armen Smbatyan, the Board of Trustees of the foundation includes remarkable people of art and culture, including Jonathan Freeman-Attwood, Reinhart von Gutzeit, Pavel Kogan, Elizbieta Penderecka, Alexander Sokolov, Alexander Tchaikovsky, Mark Zilberquit, Constantine Orbelian and others.
For over a decade of its history, the Aram Khachaturian competition was honored by having many prominent artists and musicians as members of the jury, with Grigori Zhislin (UK), Jan Ter-Merkeryan (France), Zahar Bron (Germany), Vladimir Landsman (Canada), Jasper Perrot (UK), Rustem Ayrudinov (UK), Chun Pan (China), Boris Kushnir (Austria), Harald Herzl (Austria), Sergey Kravchenko (Russia), Lucy Ishkhanian (USA), Alexander Sokolov (Russia), Svetlana Navasardian (Armenia) and others among them.
In response to the decline of global social mobility in the world, forced by the COVID-19 pandemic, the 16th Khachaturian International Competition of 2020 was reformatted to be held online for the first time in its history. The violin competition of 2020 was transferred entirely to a virtual space that accommodates all requirements of the competition, leveraging the possibilities of artificial intelligence (AI) as well.