YCA Auditions 2022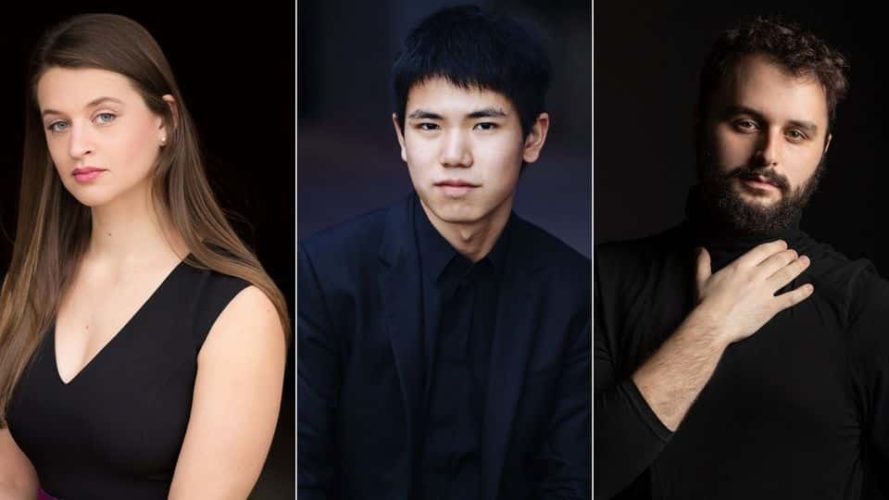 The YCA Auditions 2022 will be held on 13 November 2022.
Each year after a rigorous audition process, Young Concert Artists chooses a new group of stellar young musicians to add to its roster with the promise of debuts in both New York City and Washington, DC, followed by at least three years of career management.  This includes providing performance opportunities, promotional marketing services, travel arrangements, educational residency experience, and extensive professional development.
The final auditions will take place on Sunday, November 13, 2022
YCA Auditions 2022 Deadline:  Monday, August 1, 2022
Winners of the YCA International Auditions and Composer-in-Residence Search represent the future of classical music, and we invest in their careers so they may spend a lifetime bringing the gift of music to audiences around the world. Throughout their tenure, emerging artists benefit from YCA's connections with the industry's managers, concert presenters, conductors of major orchestras, and financial supporters, as well as its long-standing reputation for discovering and furthering the careers of extraordinary young artists.
Young Concert Artists also discovers the most talented new composers through a selection process that takes place every two years. Over the course of a two-year residency, YCA's new Composer-in-Residence collaborates closely with artists on the YCA roster to fulfill two commissions, bringing two new compositions to life in high-profile YCA debut concerts. The composer-in-residence also builds relationships with YCA alumni through a third commission, and through a mentorship with a YCA alumnus/alumna composer.
Young Concert Artists has been dedicated to discovering and launching the careers of exceptional young musicians for 60 years. Our alumni, active in every corner of the classical music world, embody our success. They solo with the top orchestras, perform on the most prestigious concert stages, serve as artistic directors, conductors, and professors, and are recognized as some of the most important ambassadors for this exquisite art form. With such celebrated names as Emanuel Ax, Jean-Yves Thibaudet, Dawn Upshaw, and Pinchas Zukerman, YCA alumni stand as a testament to the importance of our mission.
Founded in 1961 by Susan Wadsworth, Young Concert Artists has presented nearly 300 artist debut concerts, has commissioned more than 30 compositions from YCA composers, and has facilitated thousands of residencies through the Annaliese Soros Educational Residency Program.