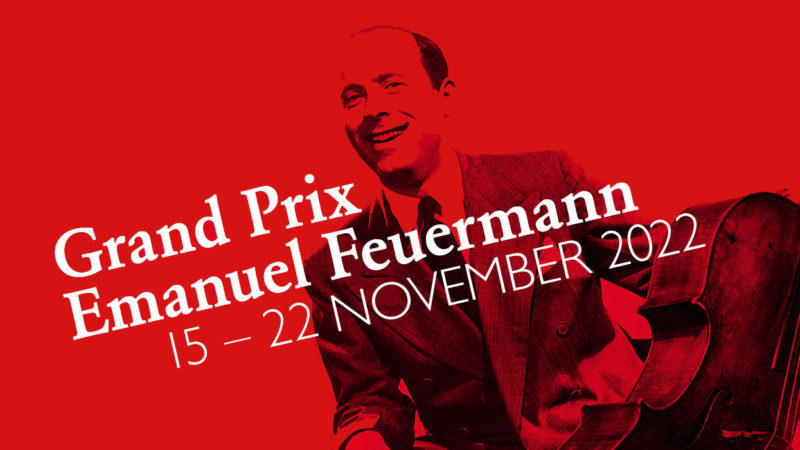 The Grand Prix Emanuel Feuermann 2022 will be held from 15 to 22 November.
Kronberg Academy and the Domenico-Gabrielli Foundation of Berlin University of the Arts (UdK Berlin) are together organising the fifth Grand Prix Emanuel Feuermann. The international cello competition is open to cellists of any nationality born in or after 1992.
Members of the jury will select a total of 12 competitors based on the documents and video/sound recordings submitted. This pre-selection is considered the first round of the competition.
Applicants will be informed of the first round results by 1 September 2020 at the latest.
The Competition is divided into four parts. Pre-selection based on the recordings and documents submitted constitutes the first round (see section 4 above). The second, third (semi-final) and fourth (final) rounds will be public events held in the form of concerts. The second and third rounds will take place in the Chamber Music Hall of the Berlin Philharmonie, and the final at Haus des Rundfunks (Broadcasting House) in Berlin.
In the second round, competitors may play their programme of pieces in any order. In the third round (semi-final) and fourth round (final) all orchestra pieces must be played by heart.