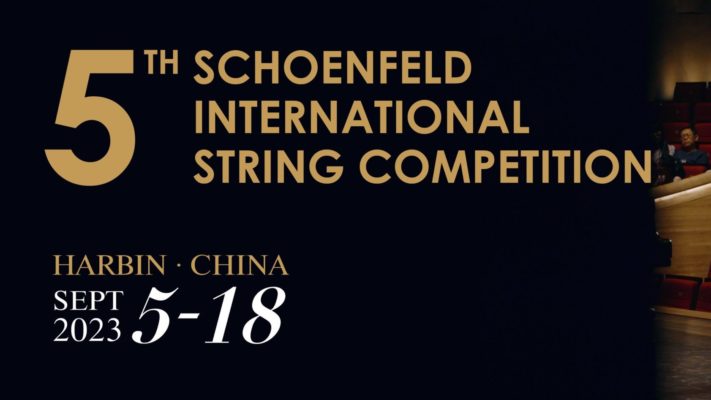 The Schoenfeld International String Competition will be held from 5 to 18 September 2023 in Harbin, China.
The Schoenfeld International String Competition was founded in 2013 in honour of the violinist Alice Schoenfeld and the cellist Eleonore Schoenfeld, both legendary performers and pedagogues. The competition is held biennially in Harbin since 2014 and became a member of World Federation of International Music Competitions (WFIMC) in 2017. The Schoenfeld aims to build a multifaceted platform for gifted violinists, cellists, and chamber music performers all over world.
Jury includes: Jean-Jacques Kantorow (France), Arto Noras (Finland), Claudio Bohórquez (Germany), Jinjoo Cho (Korea), Young-Chang Cho (Germany/Korea), Michael Frischenschlager (Austria), Anne Gastinel (France), Linus Roth (Germany), Dmitry Sitkovetsky (UK/Russia), Marek Szpakiewicz (USA/Poland), Lina Yu (China) and more.