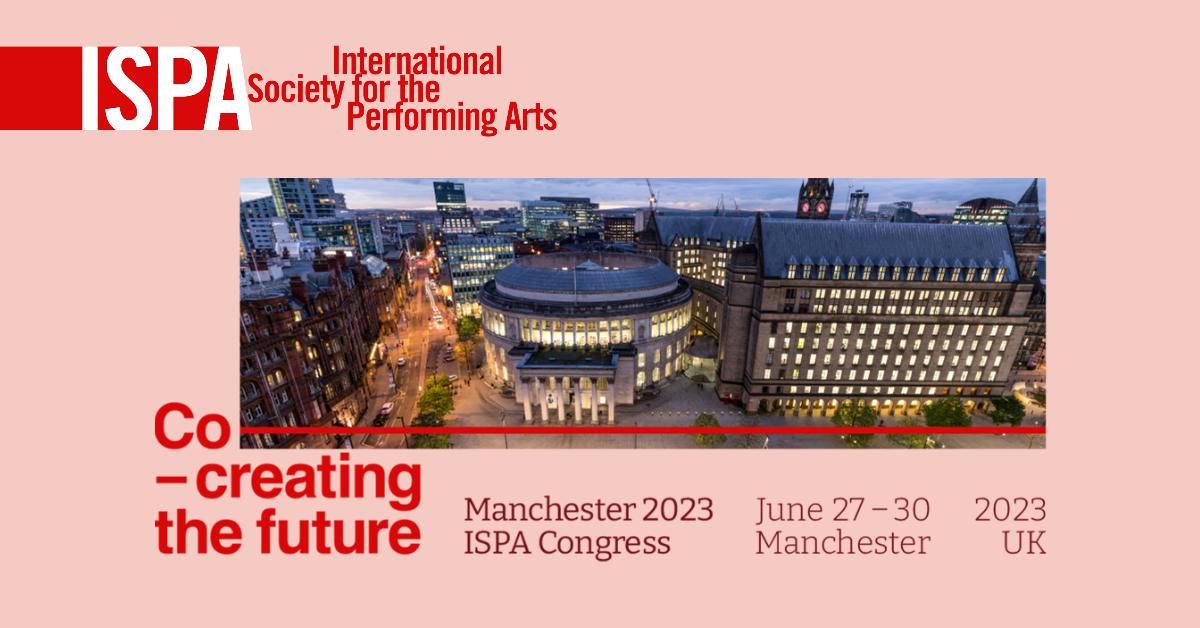 ISPA will present its mid-year Congress in Manchester from 27 to 30 June 2023.
What does co-creation really mean for Performing Arts leaders? How can co-creation help our sector move forward with intention, relevance and resilience? At the ISPA 2023 mid-year congress, we will come together in Manchester to take stock of where we are, to collectively reflect on these questions and to envisage what the journey forward could look like.
Delegates will be challenged and inspired by a range of speakers and panelists, and we will provide space for conversation and exchange.
Manchester has creativity and culture at its heart, and we look forward to welcoming delegates to explore the rich offering in the city and across the North West region.
Register HERE
View the Congress Schedule HERE