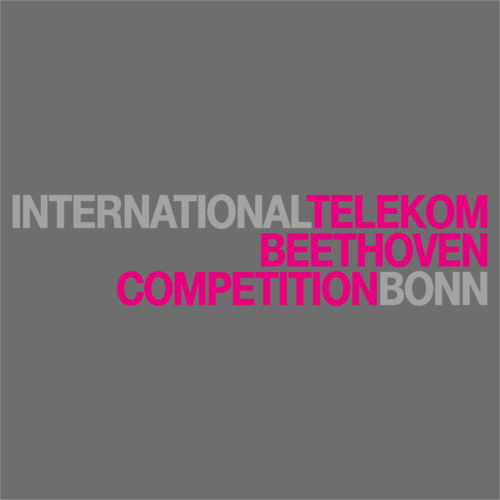 The International Telekom Beethoven Competition Bonn 2023 is open to pianists of all nations as well as stateless persons who have legal capacity under the law of the state to which they belong and who have not yet reached the age of 33. As an example for citizens of the Federal Republic of Germany, this means that participants were born after December 9th, 1990 (corresponds to the age of 32 / 32nd birthday) and before December 1st, 2005 (corresponds to the age of 18 / 18th birthday). Pupils of jury members (at the time of application and based on regular classes of at least one year in the last 3 years before the competition) are excluded from participating in the competition.
An admissions committee will select 28 participants from all the applications that have been received and invite them to Bonn for the first round.
The Telekom Beethoven Competition Bonn is pursuing two central concerns: it is primarily dedicated to promoting exceptional young pianists and would like to pave the way for these highly talented artists in the world to pursue an international career. The competition also contributes to keeping Ludwig van Beethoven's great legacy active and alive in his hometown of Bonn.
The competition is structured in four rounds plus a selection committee that decides on the invitations of the 28 participants to Bonn. The focus is on the works of his namesake, Ludwig van Beethoven, from all phases of his career. The view of his music is expanded by works by his predecessors, contemporaries and successors. In addition to fixed pieces, applicants can freely put together part of the program in order to demonstrate their individual artistic potential to the jury.
In addition to the artistic demands, the competition attaches great importance to a personal atmosphere: the participants are accommodated with host families, they have the opportunity to rehearse there and get an impression of life in the Beethoven city of Bonn. The interested and committed audience accompanies the artists through the competition rounds and contributes to a successful concert atmosphere. For those who are unable to be there, the entire competition will be streamed live here on the homepage. The audience can also decide: two audience prizes will be awarded in the semifinals – one by the audience on site and one by the audience of the live stream. In the final, too, the audience decides on the best performance of a piano concerto with its own prize.