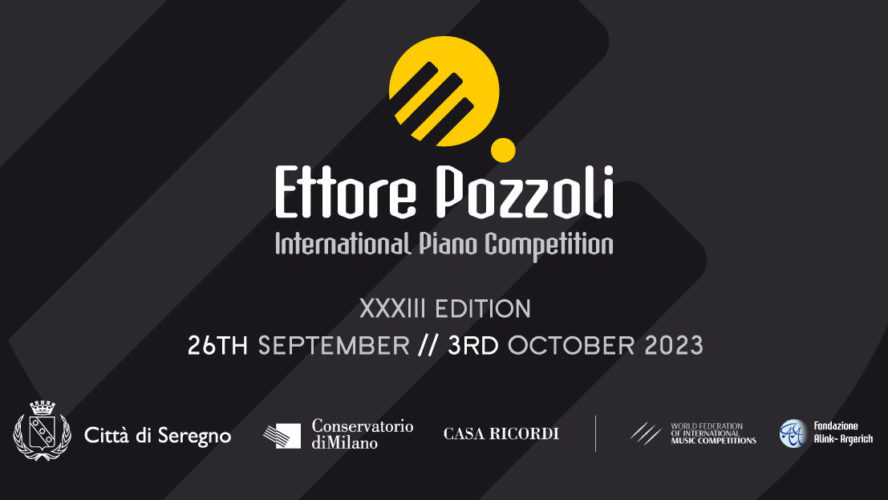 To honor the memory of Ettore Pozzoli, illustrious composer, teacher and the pride of Italian music, an International Piano Competition has been held every two years since 1959 in his home town Seregno (Monza Brianza), Italy.
The final phase of the XXXIII edition of the Ettore Pozzoli International Piano Competition 2023 will take place in Seregno from 26 September to 3 October 2023. There will be a pre-selection in "remote" mode, pre-selection which will end by 15 June 2023.
Admission is open to pianists of all nationalities born on or after the 1st January 1991.
An application process must be completed by filling in the form: https://eu.jotform.com/form/230193595966368
The registration fee is € 90,00.
The application must be accompanied by the following documents:
identity document;
two recent half-length photographs in high-resolution digital format;
performance repertoire;
curriculum vitae
two video recording as indicated in the guidelines annexed to these rules.
proof of payment of the application fee of €90,00 (net of bank charges), to be paid by:
Registrations must be submitted by Sunday 30th April 2023.